Directors
Our Services at a glance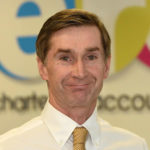 Mark Wrigglesworth BA (Hons) FCA
Mark heads up our audit department and he looks after a varied client base from owner-managed businesses and partnerships providing him with extensive experience over 30 years across many business sectors.
His clients cover new business start-ups to multi-million pound groups. He is proactive in the service he provides to clients, helping them set and achieve their specific business objectives.
Mark is the treasurer of the North West Property Owners Association (NWPOA) and advises in all aspects of accounting and taxation especially within the property sector.
Mark lives in Southport, supports Liverpool FC and plays golf most weekends!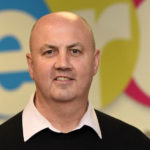 Richard Brown BA (Hons) ACA FCCA
Richard heads up our accounts department and has over 25 years experience in advising clients across a variety of industries/sectors from sole traders to large limited companies. He uses his commercial experience to become their trusted adviser and gets to understand their business and personal needs.
Richard advises his clients on growth & profit improvement as well as all aspects of accounting and taxation. He enjoys coaching/mentoring his clients where relevant and helping  make their business better.
Richard lives in Cheshire, supports Liverpool FC and plays golf whenever he can!
Paul Kemp LLB (Hons) ATT
Paul heads up our tax department. He is committed to assist clients to minimise their tax liabilities and ensuring they are fully compliant with the complex UK tax legislation in the most commercial and tax efficient way possible.
With over 30 years experience, Paul has vast knowledge of all areas of tax specialising in tax planning for high net worth individuals and their businesses. Having worked for a top 4 firm, Paul also helps our clients with any tax issues they may have in particular inheritance tax/tax planning.
Paul lives in Liverpool, supports Liverpool FC and plays golf (occasionally!).